Diversity

& Inclusion

Commission
The Diversity and Inclusion Commission aims to celebrate, protect, and raise awareness about diversity within SIBECOL members. The priority of our commission is the inclusion of those groups that have been historically excluded of the scientific community, thus welcoming and seeking the participation of all individuals regardless their ethnicity/racial identity, sex, sexual orientation, gender identity, gender expression, physical or mental difference, national origin, ideology, religion, family situation, age or socio-economic status.

Our specific objectives include:
1) to act as an observatory of the diversity within SIBECOL,
2) to propose and develop activities and policies that improve the visibility and inclusion of minority groups in SIBECOL,
3) to develop studies on diversity and inclusion directly or indirectly related to Ecology,
4) to collaborate with other scientific societies, professionals, groups, and entities to achieve these objectives.


Resources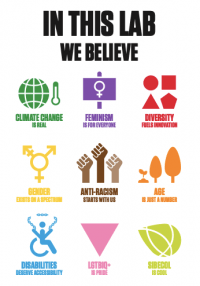 Join the D&I Commission!
Contact: diversity@sibecol.org